Agri-Food Grants and Funding
Various levels of governments and community agencies offer a wide range of grants, loans, and other financial supports that apply to the agri-food sector specifically, to farms specifically, or to all businesses generally. 
The Eastern Ontario Agri-Food Network curates this list of funding sources that are most relevant to our members (click on any link to go there directly):
Use this handy Canada Business Benefits Finder to tell your story, describe your situation, and produce a short list programs and services that are tailored to your situation.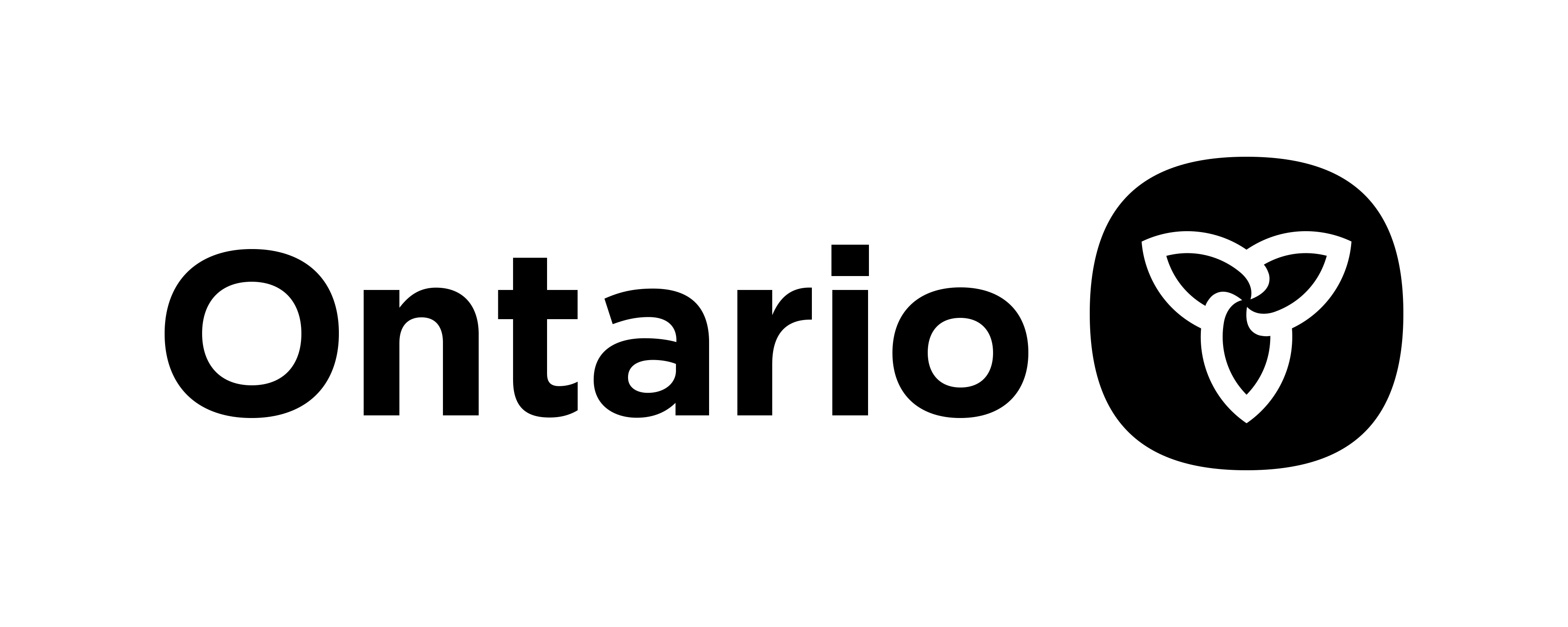 Ontario summarizes a variety of programs to provide financial assistance for infrastructure, human capital, and the development and commercialization of advanced technologies.
Canada Startups is a membership based commercial service to help businesses navigate the grant world and apply for grants. They published this handy guide to understand the environment of government grants and funding.
Grants for farms and agri-food businesses
The new Local Food Infrastructure Fund (LFIF) supports community-led projects that strengthen food systems and help at-risk Canadians gain access to safe and nutritious food. It was developed as part of the Canadian Government's Food Policy to promote a healthier and more sustainable food system.
The LFIF is now accepting new applications until July 15, 2022. This phase of the LFIF aims to establish, expand, and/or complete local food systems in rural communities, small cities, or with Indigenous groups. It was made to create or foster connections within food systems by allowing partners to collaborate with other communities and organizations in order to collectively strengthen local food systems and address food insecurity in a sustainable manner.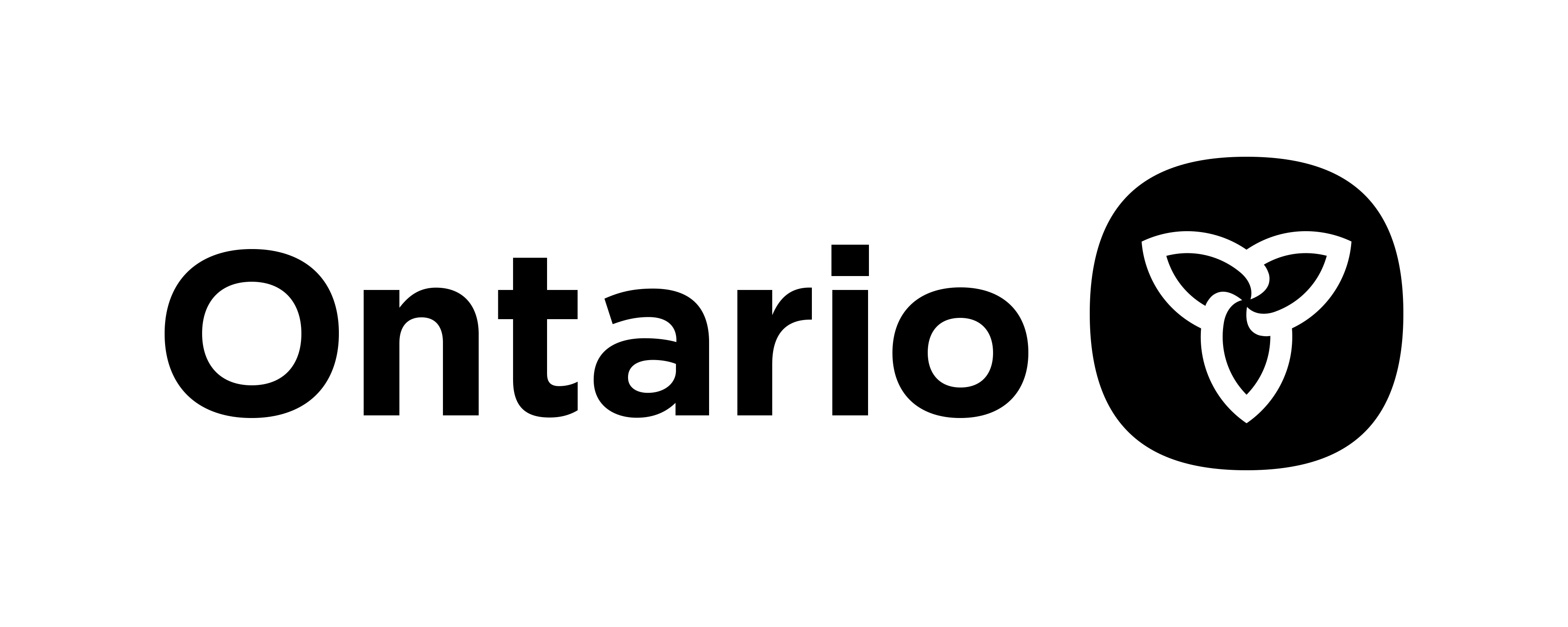 The new Strategic Agri-Food Processing Fund Program seeks to increase the province's food processing capacity, strengthen its food security and position the agri-food sector for economic growth. It launches on April 1, 2022. Agri-food processor businesses are eligible for up to $3 million in cost-share funding to either build new processing facilities, expand or modernize existing facilities and adopt new innovative technologies to improve current operations. Link to the recording of the live information briefing.
The Canada Summer Jobs program is offered by the Government of Canada and aims to provide flexible and holistic services to help all young Canadians develop the skills and gain paid work experience to successfully transition into the labour market.
The call for applications closed on January 25th. But stay in touch because the program comes around every year. The program provides wage subsidies to employers from not-for-profit organizations (100% subsidy) and the public sector (50% subsidy) with 50 or fewer full-time employees, to create quality summer work experiences for young people aged 15 to 30 years.
Carrot Cache is a non-profit organization that supports small projects in Ontario working toward a sustainable and just regional food system. Based in Toronto and serving all of Ontario over the last 18 years, Carrot Cache granted over $2.1 million to organizations and individuals. It invested $65,000 in non-voting shares in other co-operatives and loaned and received back over $243,000. These monies are given to people who are working on organic agriculture initiatives and developing regional food economies.
Grant applications are by invitation only. An intake period occured in January 2022 and another intake period closed on June 14th 2022. Come back and check again ion the fall for future intake periods.
Digital Mainstreet is a partnership between the Government of Canada and the Province of Ontario to support small businesses across Ontario. The ShopHERE program provides independent small businesses and artists with a quick, easy and no-cost way to get selling online right away. The DMS Ontario Grants Program provides brick-and-mortar small businesses with Digital Transformation Grants. The portal will be opened in June, 2022 and applications will be accepted until October 31st, 2022.
Loans and financing
The Fair Finance Fund provides loans that benefit the sector as well as your business - equitable and accessible capital for Ontario's local food and farm enterprises. The Fair Finance Fund will open the next intake period on July 11, 2022. Loans are from $20,000 to $200,000, and include up to 10 hours of mentorship and business assistance during the loan period. The Fair Finance Fund is a non-profit social finance fund dedicated to providing loans and mentorship services.
In addition, the REAL Assist Mentorship Program offers reliable, expert business assistance to local food and farm social enterprises. The program provides you with the guidance and support you need to fulfill your business goals and social mission. Technical hands-on assistance is available to any food or farm business in Ontario who is dedicated to making a positive social, environmental or economic impact.
Futurpreneur Canada makes it easier for aspiring young business owners to secure financing. And we've partnered with the Business Development Bank of Canada (BDC) to extend our support to you even further. From business plan to business success, they offer financing, mentoring and expertise to get your startup off the ground. If you're 18 – 39 and ready to launch a business, we're here to help you.
With FCC, you can get customized financing through the Starter Loan and Young Farmer Loan. Plus, you can attend FCC events for farmers under 40, and get tools and advice to help take your business plans to the next level.
FCC lends money and provides other services to support the food industry. From start-ups to mature enterprises, they partner with businesses and entrepreneurs to help you reach your full potential. If your business is looking to grow or expand, let's talk and help you find new opportunities through the FCC networks and financing expertise.
The Young Entrepreneur Loan at FCC offers financing of up to $1.5 million per qualified applicant, under age 40. It can be used to start or expand a business and to purchase shares in an agriculture-related business, including those in the agri-food sector.
Desjardins Ontario Credit Union
Are you an entrepreneur at heart? Go into business and build your own company with resources to help you get your project off the ground. Founding a new company takes serious time and preparation. They've put together some startup guidance so you can discover more about how to create, finance and launch your business. Make your business dreams a reality with the right partners and tools at your disposal.
The Business Development Bank of Canada is the financial institution devoted to Canadian entrepreneurs. They help create and develop strong Canadian businesses through financing, advisory services and capital, with a focus on small and medium-sized enterprises. They support entrepreneurs in all industries and at all stages of development from business centres across Canada and online.
The Canadian Agricultural Loans Act (CALA) Program is a loan guarantee program designed to increase the availability of loans to farmers and agricultural co-operatives. Farmers can use these loans to establish, improve, and develop farms, while agricultural co-operatives may also access loans to process, distribute, or market the products of farming.
Under the CALA, the federal government guarantees, to the lender, repayment of 95% of a net loss on an eligible loan issued. The maximum aggregate loan limit for any one farm operation is $500,000. Lenders, such as banks, credit unions and caisses populaires, issue and administer loans under the CALA program.
The Canada Small Business Financing Program makes it easier for small businesses to get loans from financial institutions by sharing the risk with lenders.
Small businesses or start-ups operating in Canada are eligible, with gross annual revenues of $10 million or less. Not eligible under this program are farming businesses (for a similar program for the farming industry, visit the Canadian Agricultural Loans Act Program).
Specific supports for COVID relief
The Tourism Relief Fund (TRF) supports tourism businesses and organizations to adapt their operations to meet public health requirements while investing in products and services to facilitate their future growth. With a national budget of $500 million over two years, including $50 million dedicated to Indigenous tourism initiatives, this Fund will help to position Canada to be a destination of choice when domestic and international travel is once again safe.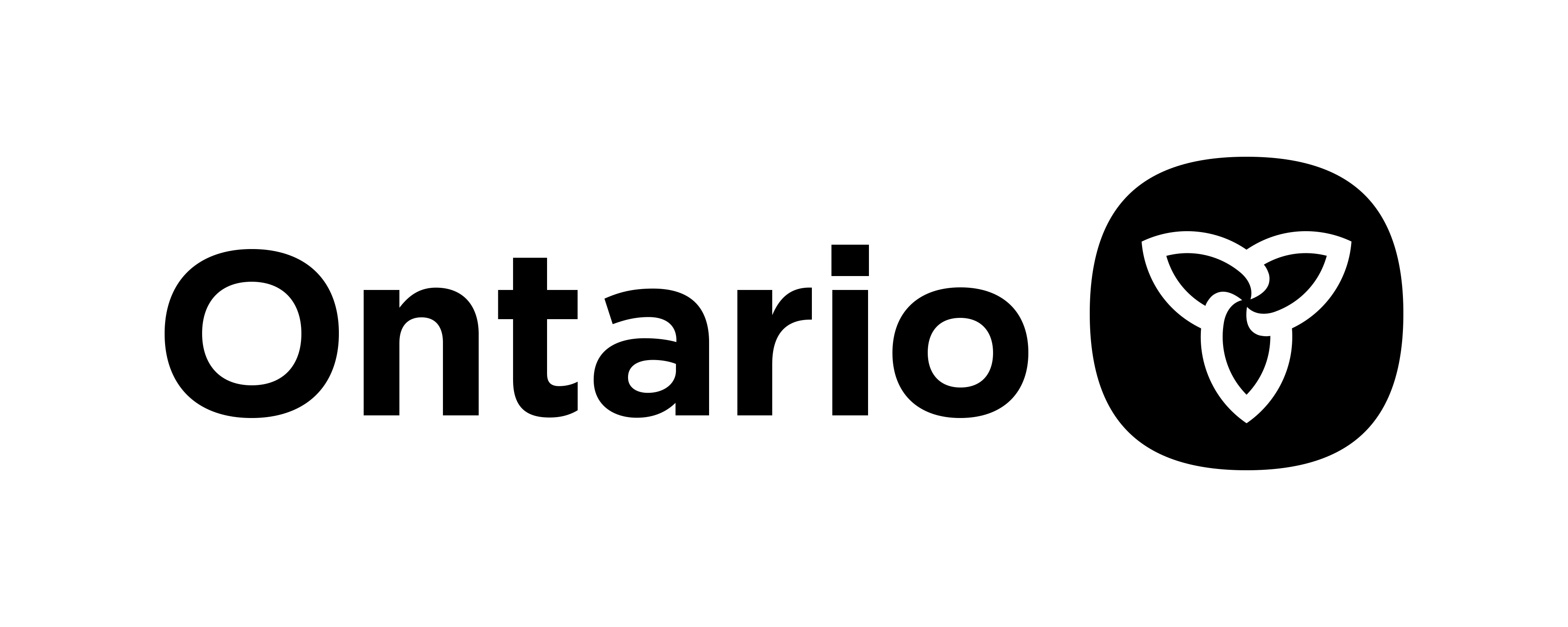 The Ontario government is providing targeted relief for businesses and people impacted by the current public health measures aimed at blunting the spread of the Omicron variant. As part of this plan, the government is introducing a $10,000 grant for eligible businesses that are subject to closures under the modified Step Two of the Roadmap to Reopen and is providing additional electricity-rate relief for businesses, as well as workers and families spending more time at home.
If you are based in Cornwall, Akwesasne, Stormont, Dundas, and Glengarry
RTO 9 continues to offer partnership funding opportunities to our individual tourism operators to help with pandemic recovery and rebuilding efforts as we continue to cautiously reopen the region. Please read through the 'Important Information' and 'Partnership Guidelines' before applying. Our next intake for applications is now open from July 5 to July 25, 2022.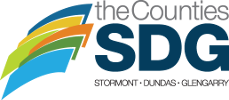 The SDG Regional Incentives Program is now open and applications must be submitted by Monday, August 8, 2022. The County believes that 50% matching grant funding is a direct, predictable, and simple way to stimulate private sector investment, attract and retain businesses, and increase taxable assessment. These grants are available to eligible property owners and authorized tenants within the United Counties of Stormont, Dundas and Glengarry. Projects funded through the Regional Incentives Program must demonstrate that they will stimulate investment in tourism and in the agricultural sector, encourage redevelopment and private sector investment, and increase in the region's tourism accommodation capacity. For information on the program, please see the application guide.
Founded in 1987 ACCFutures, formerly Cornwall & the Counties Community Futures Development, is an independent, not-for-profit social enterprise. We are one of 268 organizations in Canada which hold contracts with Canada's Regional Development Agencies (RDA's) to deliver the Community Futures Program. ACCFutures offers a wide range of funding, financing and capacity building services to the local business communities. It has also undertaken an innovative Indigenous-focused partnerships program which brings Indigenous and non-Indigenous partners together for a stronger economic future.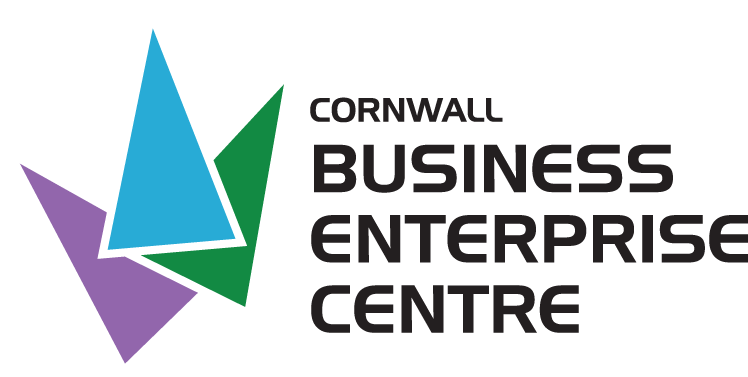 Summer Company is a unique program designed by the Ministry of Economic Development, Trade and Employment to engage, inspire and inform the youth of Ontario and to help young entrepreneurs prosper. By providing a chance to create their own small businesses, Summer Company allows students to take charge as their own boss, helping them to develop business skills early in life. The program appeals to creative, motivated youth because it could lead to personal growth and profit. And there is grant avaviable.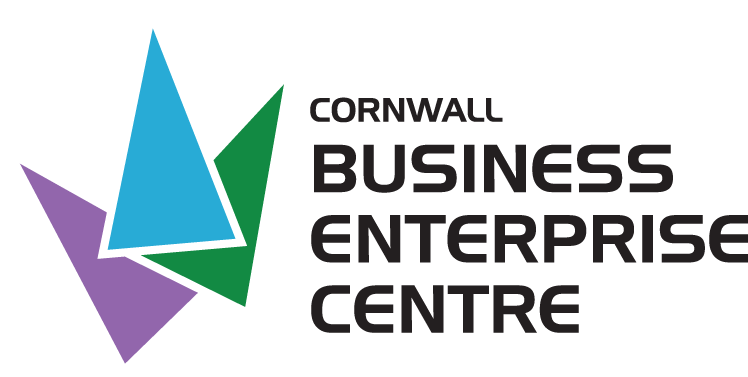 Starter Company PLUS provides successful applicants with assistance to start, grow or buy a small business. Assistance includes training, business skills development, mentoring from local business leaders and capital. The program is open to Ontario residents 18 years of age and older.
The Starter Company PLUS program partners entrepreneurs with experts who will help you develop the skills needed to launch and sustain successful businesses. Program participants are also eligible to pitch to receive a grant of up to $4,500. The intake period for the Spring Cohort closed on April 15, 2022. Come back again to watch for a potential intake period for another cohort in the fall.
The "Spark" Mentorships & Grants Program supports innovative projects in tourism. Through an application and pitching process, three winners receive a grant of $3000, mentorship, and additional partner support to help them get started with their new tourism ideas. The program ran in 2020 and 2021 with take periods in November. Stay tuned for news to see if they will offer a program in 2022.
If you are based in Prescott-Russell
The Prescott-Russell Community Development Corporation is a support agency for local economic development in the United Counties of Prescott and Russell. The main objective of the Community Development Corporation is to maintain and create jobs. Through an investment fund, we offer high-risk funding to small and medium-sized businesses in the form of loans, loan guarantees and share capital. We support and encourage all job creation and enhancement initiatives.
Starter Company PLUS provides successful applicants with assistance to start, grow or buy a small business. Assistance includes training, business skills development, mentoring from local business leaders and capital. The program is open to Ontario residents 18 years of age and older.
The Starter Company PLUS program partners entrepreneurs with experts who will help you develop the skills needed to launch and sustain successful businesses. Program participants are also eligible to pitch to receive a grant of up to $5,000. The spring cohort is already in progress. Come back later and watch for a new cohort and intake period in the fall of 2022.
The Prescott and Russell Entrepreneurship Center invites young people who have a passion, an interest and an entrepreneurial spirit to push themselves further this summer. Summer Company is a program that supports students to start and run their own business through mentorship and a grant of up to $3,000. The application period is open for the Summer Company program under May 31. The program offers funds of up to $3,000 and mentorship for students between the ages of 15 and 29 who are starting a small business. To learn more, contact Liza Langevin, 613-675-4661.